Ophir Energy: A Classic Opportunity To Buy On A Dip?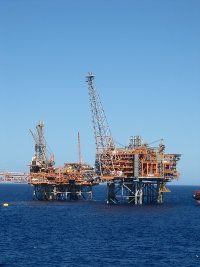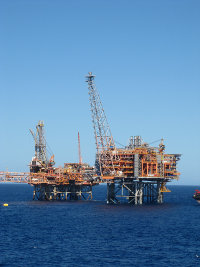 Ophir Energy is a highly-rated and very successful Africa-focused oil and gas explorer. Unlike many such companies, it isn't a small cap, AIM-listed company with a dubious history.
Ophir is a FTSE 250-listed business with a £1.9 billion market cap and plenty of solid discoveries and highly-prospective assets.
Ophir has a packed drilling program for this year and a moderate level of success could result in a big leap forward in the value of its proven assets.
I've had my eye on Ophir for a while, but have been hoping for a chance to buy on a temporary dip — and for once, my patience was rewarded. Two of the company's founder shareholders, Steel tycoon Lakshmi Mittal (one of Britain's richest men) and US hedge fund Och Ziff, jointly sold shares worth 9% of the company, placing them into the market through broker Credit Suisse last Thursday,
The company's share price took a dive as a result, bottoming out at around 475p, at which level I was happy to buy some. Ironically, the sale came on the same day that Ophir announced another gas find in its Mzia field, offshore Tanzania. However, such was the volume of shares entering the market that not even a 200m vertical gas column could cheer investors.
The opportunity
Ophir Energy's current market value is pretty much covered by its proven assets, leaving its exploration potential as considerable upside.
In addition, the company has long been seen as a potential takeover target, once its Tanzanian fields have been shown to contain enough gas sufficiently to justify the development of an LNG train for exporting gas to Asia. This is the endgame most shareholders are hoping for, and so far the company has done a good job of working towards that expectation, and its latest estimate is between 13.5 Tcf and 21 Tcf of in-place resources discovered offshore Tanzania.
The risks
Ophir's demanding deepwater exploration program is burning through cash at a steady rate. Most analysts are expecting the company to raise funds through a new equity issue soon, which could potentially be dilutive and have put pressure on the share price.
Alterntatively, if the rest of the company's assets don't live up to expectations, Ophir might fail to find a buyer or partner to develop a LNG train (which would cost billions of dollars). Ophir's gas is worth very little if it cannot be converted to LNG and exported, as local demand for gas is far too low.
However, I believe the proven potential and prospective upside of the company's assets should compensate for these risks, and am happy to hold through any short-term turbulence.
Disclosure: Roland owns shares in Ophir Energy.
Disclaimer: This article is provided for information only and is not intended as investment advice. Do your own research or seek qualified professional advice before making any purchase decisions.