Ophir Energy Delivers Again With Mzia-2 Test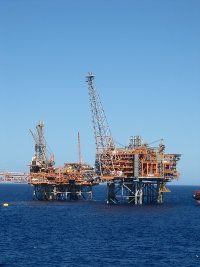 Watching Ophir Energy (LON:OPHR) deliver exploration and appraisal results over the last year has been like listening to a favourite album — all you have needed to do has been to sit back and enjoy, as the hits keep on coming.
Today's news that the Mzia-2 Drill Stem Test (DST) exceeded expectations is impressive and marks a further step towards commerciality for Block 1 Tanzania, in which Ophir has a 40% stake alongside BG Group, which operates the block.
The Mzia-2 appraisal well was drilled earlier in February 2013, confirming an estimated 62m of net gas pay in Cretaceous reservoirs, establishing pressure communication between the Mzia-2 and Mzia-1 gas columns, and determining a vertical gas column of at least 200m for the Mzia Field. That in itself was a good result.
The DST has improved on this by delivering much higher flow rate than expected — Ophir says that 10-20 mmscf/d was required for commerciality, but the Mzia-2 DST flowed at 57 mmscf/d, which itself was limited by equipment constraints.
Resources upgrade?
Ophir management believes that the Mzia-2 DST result suggests that previous estimates used to calculate recoverable resources for the field were very conservative.
It now thinks that a 22% increase in recoverable resources for the Mzia field could be on the cards, which would take it from 3.5 Tcf to 4.5 Tcf, although this would require additional drilling to verify.
A buying opportunity?
Ophir's share price has inched up 2% or so this morning, but remains slightly below the recent rights issue price and still looks good value to me.
Disclosure: Roland hold shares in Ophir Energy.
Disclaimer: This article is provided for information only and is not intended as investment advice. Do your own research or seek qualified professional advice before making any purchase decisions.