Ophir Energy Plc Delivers Like The Postman As Mkizi-1 Well Matches Expectations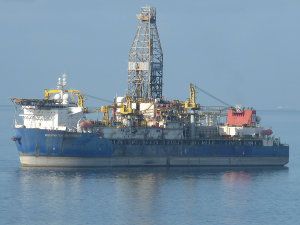 Ophir Energy Plc (LON:OPHR) has drilled another successful well offshore Tanzania, in conjuction with its partner BG Group, which operates the blocks.
The Mkizi-1 well in Block 1, Tanzania, has been declared a gas discovery and estimates suggest that the mean recoverable resource will be in-line with Ophir's pre-drill expectations of 0.6 Tcf.
Although this isn't a blockbuster in itself, every successful well strenghtens the credibility of the company's plans and projects for its Tanzanian gas assets, and improves their future marketability to potential production or farm-out partners — as we saw recently (scroll down for video), Ophir's CEO Nick Cooper does not want to tie up his shareholders' funds in production projects.
Here's what Ophir had to say about the Mkizi-1 well and what comes next:
The Mkizi-1 well was drilled by the Deepsea Metro I drillship and was located in 1,301m water depth, between the Mzia and Jodari discoveries in Block 1. The well encountered gas pay in three reservoir intervals within a Tertiary aged stacked channel complex. Total net pay was 33m and reservoir quality was high with all three intervals exhibiting excellent porosities and permeabilities. Estimates for the mean recoverable resource from the discovery are in-line with Ophir's pre-drill expectations of 0.6 TCF.

The Deepsea Metro I drillship will now move on to drill two appraisal wells, including a drill stem test (DST), on the Pweza discovery in Block 4. This will be the first DST on the series of Block 4 discoveries, following on from the successful tests in Block 1 on Mzia and Jodari.
According to Nick Cooper, the DST on the Pweza discovery "is the final stage in firming up the commerciality of the resource across the Chewa-Pweza-Ngisi hub".
There should be lots more to look forward to for Ophir shareholders in 2012.
Disclaimer: This article is provided for information only and is not intended as investment advice. The author may own shares in the companies mentioned in the article. Do your own research or seek qualified professional advice before making any purchase decisions.