Ophir Reports 22% Increase In Jodari Recoverable Estimate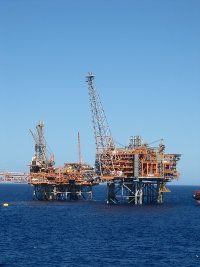 As I mentioned previously, Ophir Energy (LON:OPHR) investors have been waiting for the results of the Drill Stem Test (DST) on the Jodari field in Block 1, offshore Tanzania.
Those results are now in, and this morning, the company reported a 700Bcf (22%) increase in its recoverable resource estimate for the Jodari field to 4.1T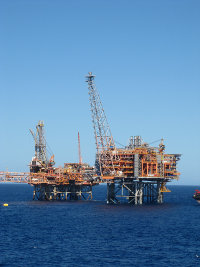 cf.
This incrementally strengthens the case for the eventual development of an LNG train to commercialise Ophir's flagship Tanzania assets.
Blocks 1,3 and 4 are close together and the company's current drilling programme (with its partner BG Group), is aimed at increasing the 2C recoverable resource estimates for these blocks, to strengthen their commercial credentials.
Ophir's current estimate is that the total 2C mean recoverable resource from these three blocks is 12.6Tcf.
What's next?
The outcome of the Mzia-2 DST is expected in late April, and the drillship will then move to the Ngisi prospect in Block 4.
The Ngisi well will test both the Ngisi prospect and the deeper Chewa discovery to help delineate the resources in Block 4. The Ngisi-1 well is targeting mean in-place resource of 1.3Tcf with a 70% chance-of-success, which would increase the mean recoverable resource for Block 4 to 4.1Tcf. The contract on the drillship expires in early June, so a result can be expected around that time.
Disclosure: Roland hold shares in Ophir Energy.
Disclaimer: This article is provided for information only and is not intended as investment advice. Do your own research or seek qualified professional advice before making any purchase decisions.