Petropavlovsk PLC refinancing: what's happening, and how can you vote?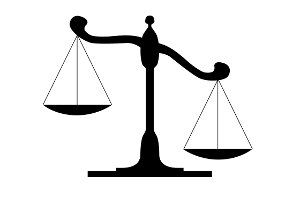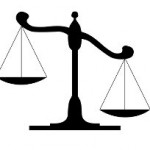 Final update 26/02/2015: Peter Hambro's publicity campaign to persuade private investors to vote succeeded, and the resolutions needed to undertake the 157 for 10 rights issue, and bond exchange were passed at a general meeting today.
The rights issue shares are being issued at 5p. For anyone who isn't clear on the dilution implications this has for existing shareholders, I explain what will happen now — and why your shares are almost worthless — here.
—
Debt-ridden Russia-based gold miner Petropavlovsk PLC (LON:POG) has been much in the headlines this week.
This high profile has mainly been due to founder Peter Hambro's press campaign to encourage private shareholders to vote in favour of the firm's restructuring proposal — and to the efforts of Sapinda Holdings, a privately-held fund which now commands a 10.7% voting stake in the Petropavlovsk, and is trying to gain backing for an alternative restructuring deal.
In this article, I'll make a comment on the Sapinda proposal (updated 24/02/2015, see below) — which has been rejected by Petropavlovsk and is not available for shareholders to vote on — and I will look at the actual mechanics of how private shareholders can vote at company general meetings.
Much as I disagree with most of what Peter Hambro has to say — his attempt to blame short sellers for his problems is laughable — he is right to point out that many shareholders are not even aware of the need to vote, let alone how they might accomplish this feat.
Sapinda vs Petropavlovsk
As I explained in this article, Petropavlovsk's current refinancing deal is essentially designed to wipe out existing shareholders, unless they are willing to stump up more money that will principally be used to make bondholders whole — that is, prevent them taking a loss on the $310m of bonds which are due for repayment in this month (February 2015).
Sapinda's position appears to be that this is unduly harsh on shareholders, who will be very heavily diluted if they don't choose to take part in the rights issue. To address this, Sapinda's proposal appears to be that bondholders should take a partial loss on some bonds, in order to preserve more value for shareholders.
The details of this proposal aren't entirely clear (update 24/02/2015: the situation has changed, see below), but while it will undoubtedly be attractive to some shareholders, it does seem a little odd — I'd always accepted that it was normal for shareholders to be wiped out before bondholders could be forced to take a loss. Frankly, I can't see much chance of the firm's bondholders accepting such a deal.
It's possible that Sapinda's plan is to derail the refinancing vote and force Petropavlovsk into administration — a near cert if the rights issue isn't approved. After this, Sapinda might be able to buy up Petropavlovsk's debt at distressed prices and take control of the company in this way.
We don't know — yet — and shareholders should remember that this isn't up for the vote next Thursday — the only deal on the table that's certain to prevent the firm going into administration is the one that's on offer from Petropavlovsk.
Update 24/02/2015: Sapinda released full details of a modified proposal today, saying that it will back Petropavlovsk's refinancing proposals if the firm agrees to certain of its conditions, principally that Sapinda and current shareholders will be able to participate in a further $100m placing at 3p following the restructuring (remember, the planned rights issue, which would still take place, is at 5p per share).
However, without commenting on the proposal, Petropavlovsk bondholders went ahead and voted convincingly to back the original debt-for-equity swap and rights issue today. Sapinda then issued a further statement expressing its disappointment that "The bondholders are resorting to threats, rather than analysis."
Sapinda's proposal appears to be structured so as to prevent shareholders facing quite such a total wipe-out as they do at present — although for shareholders who paid 100p+ plus for their shares, the difference may be academic.
As I write, after the close on Tuesday, there is still time for things to change, but at the moment it still looks like the original plan, which Sapinda opposes, will still be going ahead unless shareholders vote against it on Thursday (26/02/2015).
How to vote
Petropavlovsk needs 75% of shareholders to vote in favour of the restructuring for the deal to go through.
Given that Sapinda says it controls 10.6% of the votes and will vote against the restructuring, and that around a third of Petropavlovsk shares are held by private investors, this is a rare occasion where private shareholders' votes could actually be significant.
The problem is that almost all private investors hold their shares through nominee accounts, and can't vote directly as the shares are technically owned by their brokers. Voting isn't always simple — or even possible, in some cases.
I have accounts with two popular retail brokers, AJ Bell Youinvest (formerly SIPPDeal) and TD Direct Investing. Generally speaking, I'm happy with both, but when it comes to voting at general meetings, there's a big difference between them.
Here's how voting works for Youinvest customers:
Not great — although I understand that the firm is in the process of updating the secure areas of its website. Perhaps new functionality will be added later this year.
Now here's how it should be done — voting at general meetings is simplicity itself for TD Direct customers:
You will be shown a list of currently schedule meetings at which you can vote:

Finally, simply click on the 'Vote' link for the meeting at which you wish to vote, and you will be shown a list of the resolutions on which shareholders are being asked to vote, with the choice to vote for, against or to abstain from each resolution.
Voting is likely to work differently at each of the big brokers, so if you're not sure then it's worth logging in to your online account or telephoning your broker to find out more now, before it's too late.
This vote could matter
Petropavlovsk's general meeting, at which shareholders will vote on whether to approve the rights issue that's key to the deal going through, is next Thursday, 26 February.
Mr Hambro has gone to some lengths to convince investors that the firm will go into administration immediately if this refinancing deal isn't approved, so Petropavlovsk shares could potentially be suspended immediately following the meeting.
Remember: voting for the refinancing does not commit you to any investment — if the deal goes through, you can choose to take part in the rights issue and buy new shares, or you can sell your rights into the market  — most brokers will do this automatically if you don't take up your rights.
There's no reason to have no opinion — you may as well vote either way and know that you have played your part in the final decision.
Disclaimer: This article is provided for information only and is not intended as investment advice. The author has no financial interest in any company mentioned. Do your own research or seek qualified professional advice before making any investment decisions.