Portfolio changes: MRW, AAL, BLT & BP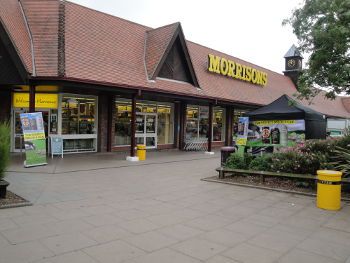 Disclosure: Roland owns shares of Anglo American, BHP Billiton and BP.
Robert Louis Stevenson said in 1878 that "To travel hopefully is a better thing than to arrive". This is often true in life but also in the stock market, where it translates into "buy the rumour, sell the fact".
I've been agonising about what to do with my holdings in Wm Morrison, Anglo American, BHP Billiton and BP this year. After travelling hopefully last year, they seem — to varying extents — to have arrived back at something approaching business as usual.
After much thought, I've made the following changes:
Sold: Wm Morrison Supermarkets (MRW.L);
Reduced: Anglo American (AAL.L) & BHP Billiton (BLT.L);
Hold: BP (BP.L).
Here's a summary of the thinking behind each of these decisions.
Wm Morrison Supermarkets
The firm's 2016/17 results were pretty decent and showed continued progress. ROCE rose to about 7% and the group's operating margin increased from 1.9% to 2.9%.
But the shares are no longer anomalously cheap, in my view:
PE10 = 13
Trailing P/E = 21.3
Trailing yield = 2.4%
P/TB = 1.55
A second factor is that the firm's free cash flow fell from £854m to £670m last year. I commented in my 2016 review that free cash flow would have to fall back towards profits eventually. That this is now happening suggests to me that the extraordinary gains from squeezing working capital and improving stock management are now slowing.
The group's results seem to confirm this:
£1bn cost savings achieved. Further productivity and cost savings to come
Good progress with medium-term cash flow targets: achieved over £900m of £1bn working capital, and almost £900m of £1.1bn disposals
My investment in Wm Morrison was (as ever) made too early, but has delivered a satisfactory result nonetheless:
Capital gain: 36%
Dividend return: 16%
Annualised total return after costs: 19%
Anglo American & BHP Billiton
FTSE 100 miners BHP Billiton and Anglo American still look relatively cheap to me:
BHP Billiton

PE10 = 9.0
2017 forecast P/E = 10.5
2017 forecast yield  = 5.7%
Trailing P/FCF = 11.5
Anglo American

PE10 = 6
2017 forecast P/E = 6.2
2017 forecast yield = 3.2%
Trailing P/FCF = 6.6
I'm conscious that these forecasts are heavily subject to currency risk, commodity price risk, and — and in Anglo's case — political risk in South Africa. But I think that there's the potential for further gains, for example from oil (BHP) and copper (AAL).
Overall, I think there's still value on offer. But I also feel that the upside risks no longer outweigh the downside risks so decisively as they did a year ago. So I've halved my position in both stocks.
BP
Should I sell BP? Is a full recovery already in the price?
After some thought, I've concluded that the oil market recovery remains at a relatively early stage and that BP's valuation reflects this:
PE10 = 9.0
2017 forecast P/E = 15, falling to a P/E of 12 in 2018
Forecast yield of 7%
The devaluation of the pound means that my dividend yield on cost is currently 9.6%!
To a large extent, the price of oil is still too low to encourage fresh investment. On balance, I think this situation is unsustainable and that prices are likely to rise further at some point in the future. The current stumbling block is the backlog of inventories, which in the US at least, remain high.
However, I've noted recently that financial commentators have started to suggest that there is no foreseeable reason for oil prices to rise. This kind of complacent speculative gloom may be a sign that the tipping point towards a rebalancing could be closer than we think. Remember when $100 oil was the new normal?
Another positive is that BP recently announced plans to target a much lower cash breakeven price of $35-40 per barrel by 2021. That's a significant reduction from the c.$60/bbl it needs at the moment. Even a measure of success towards this target could unleash a significant level of free cash flow.
I have left my position untouched for now, and continue to hold.
Disclaimer: This article is provided for information only and is not intended as investment advice. Do your own research or seek qualified professional advice before making any trading decisions.