Portfolio update: BP, Hargreaves Services & Gattaca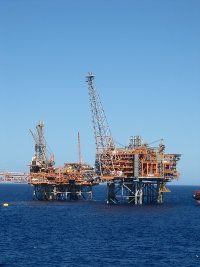 Disclosure: Roland owns shares of Gattaca, BHP Billiton and Hargreaves Services.
Today I'm going to provide an update on recent changes and news affecting three of the stocks in my portfolio, BP plc (LON:BP), Hargreaves Services plc (LON:HSP) and new arrival Gattaca plc (LON:GATC).
BP: sold
After watching BP's share price regain some of the ground it lost at the start of the year, I decided to sell. There were two main reasons for this.
The first is that my portfolio retains oil exposure through a holding in BHP Billiton. Although BHP isn't a pure play on oil and gas like BP, it does have a more attractive financial profile than BP. In particular, BHP Billiton boasts three attributes I like and which BP lacks:
Strong free cash flow
A dividend that's comfortably covered by both earnings and free cash flow
Falling net debt and lower gearing than BP
The second reason I sold BP is that I wanted to free up money for new and — I believe — better opportunities elsewhere.
I suspect BP remains attractive as a long-term energy pick, but I don't find the current valuation compelling. So after just over a year, I've sold my holding in BP for a respectable gain:
Total return (after costs, including dividends): 50.6%
Annualised total return: 42.6%
Hargreaves Services
I've been waiting patiently for Hargreaves' management team — who I rate highly — to report progress on their plans to monetise the company's land bank. On 29 March the firm released a RNS which sent the shares up by 20% in one day (my bold):
Hargreaves Services plc (AIM: HSP), a diversified group delivering key projects and services to the infrastructure, energy and property sectors, is pleased to announce that it has today received planning approval in principle for 1,600 new homes at Blindwells, on part of a 392 acre site near Tranent in East Lothian, which is situated less than 15 miles from Edinburgh city centre. The approval, which includes affordable housing and mixed use development, represents the first phase of a wider master plan for more than 3,200 homes to be developed over the next 12-15 years.
The Blindwells site was an open cast coal mine until 2000. Hargreaves will need to spend £5m to put in some infrastructure but the assuming the housing market remains stable, this looks to me like a big win for the group.
According to Hargreaves' RNS, "the grant of planning is expected to generate a meaningful uplift to the market value of the Blindwells site" relative to its book value, which was £129.2m as of 30 November 2016.
An independent valuation of the group's property portfolio is underway and will be published with the group's results in August.
Hargreaves' stock has risen by 24% so far this year. The tangible value of the firm's assets is starting to be reflected in the group's share price. However, I believe there is likely to be more upside to come. Obviously this isn't without risk: the housing market or a dislocation in financial markets could threaten the group's plans.
To reflect the risks but remain exposed to potential upside, I trimmed my holding in the wake of this news. Notwithstanding this, Hargreaves Services remains one of the largest holdings in my portfolio.
Gattaca
With masterful timing I added Gattaca to my portfolio on 6 April, seven days before the small-cap recruitment group issued a profit warning.
Full-year profits is now expected to be 10-15% below previous expectations. This isn't disastrous — I estimate it puts shares on a forecast P/E of about 8.5.
The explanation for the expected profit miss sounds reasonable to me and should be a one off. Several factors were mentioned:
Slower hiring during H1 following the Brexit vote.
Unexpected one-time costs relating to setting up "new international entities" to support a European contract win, plus more general spending on infrastructure upgrades.
However, the group's sound more confident about the medium term, saying:
Given the opportunities we see, the Group has continued to strategically invest in sales headcount, up 24 since 31 July 2016 and we expect to see a return on these investments during the second half and beyond. We are particularly confident that the headcount investments which we have made in our overseas businesses will lead to accelerated growth next year.
This does worry me
In my view, what's more worrying than the profit warning itself is that it reflects poorly on management credibility. Last week's warning came just over two months after a far more bullish trading update in February, when the Board had this to say about the FY outlook (my bold):
Having made these investments over the last 12 months, the phasing of planned client projects in the second half of the year and, encouragingly, the improving performance of our IT Division, the Board has confidence that profit for the full year will be in line with its previous expectations.
Did the board really have no visibility of the issues raised in last week's profit warning in February?
Is the dividend safe?
There was no mention of the dividend in last week's profit warning. But a second concern must surely be that Gattaca will be forced to cut its dividend. The stock currently offers a forecast yield of 8.5%.
A yield that high is usually a warning that a cut may be required. Although the forecast payout of 23.3p should still be covered by earnings, which I estimate at about 33p per share, the problems mentioned above may have had a disproportionate effect on short-term free cash flow.
While Gattaca's last-reported net debt of £25m is very manageable, I wouldn't want the firm to borrow more simply to maintain the dividend. A modest cut to the payout might be more prudent.
However, that's all in the future for now. I haven't made any changes to my Gattaca holding following the profit warning, and continue to hold.
Assuming there are no more profit warnings in the pipeline, the firm's next update should be interim results on 20 April. I'll comment here if anything material changes in my view of the firm after the figures are published.
Disclaimer: This article is provided for information only and is not intended as investment advice. Do your own research or seek qualified professional advice before making any trading decisions.