Portfolio update: PETS, BLT, CNA, NTG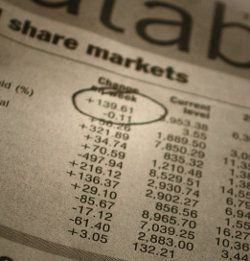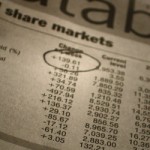 Disclosure: Roland owns shares of Pets at Home Group, Centrica and Northgate.
Work and home commitments have left me short of time this summer. Unfortunately I have not updated this site as often as I would have liked to.
But I have made some changes to my portfolio recently. I have already added these to the portfolio page but will expand on them a little in this post.
Pets at Home Group
The RSPCA was founded in 1824, 60 years before the Reverend Benjamin Waugh founded the NSPCC in 1884. And while I wouldn't suggest that the pet owners I know care more about their four-legged friends than their offspring, it can be a close-run thing.
Pets at Home Group (LON:PETS) is a business that's designed to capitalise on Britons' obssession with our furry friends, by offering an integrated online and offline mix of retail and vet services. This seems to me like something that could work well.
The business itself benefits from low debt levels, good free cash flow generation and fairly healthy margins. Stronger growth from veterinary and grooming services should help to support margins. The main risk seems to be that merchandise prices will be pushed down by discounted competition or that the group's services business could fail to gain enough scale. In either case, this could mean that large stores become less profitable.
However, this hasn't happened yet. Like-for-like services revenue rose by 10.5% during the first quarter, while merchandise LFL remained positive at 1.5%. Overall revenue growth was 5%, boosted by new store openings.
As things stand, the 4% dividend yield seems to be supported by free cash flow and a healthy balance sheet. The shares look reasonably priced to me, on a multiple of about 14 times both earnings and free cash flow.
I bought some shares when they dropped below 160p in the middle of July. They've since climbed around 20% following a solid trading statement on 8 August. I continue to hold.
Centrica
I discussed my recent purchase of Centrica (LON:CNA) in an article for the Motley Fool in July.
British Gas is struggling with falling energy consumption and falling customer numbers. But it remains a very sizeable business that's still reasonably profitable. Centrica's other divisions — utility services in North America and energy trading and production — also make a reasonable contribution, and provide what I believe is valuable diversity.
Underlying all of this are a more robust balance sheet and stronger dividend cover than were the case a year ago. Net debt has fallen by 22% to £2.9bn over the last year, and should fall a little further during the remainder of 2017. This gives a net debt/net profit ratio of 3.3x, based on consensus forecasts for 2017. For a business of this type, I think that's fairly comfortable.
The shares now trade on a forecast P/E of about 12.5, with a prospective yield of 6%. In my opinion, that's cheap enough to buy, but not cheap enough to be alarming.
I continue to hold.
Northgate
I wrote about some of the reasons for my investment in van hire group Northgate (LON:NTG) in a recent article for the Motley Fool.
The underlying attraction here for me is as a turnaround, under new management. Comments from the new CEO — ex-Avis Europe MD Kevin Bradshaw — indicate that Northgate has been getting by with dated IT and sub-par sales and marketing processes.
Mr Bradshaw seems keen to transform these elements of the group's business. If business conditions remain stable, I believe these changes could provide a useful uplift to profits. The group's cash generation is strong and net debt is acceptable, at less than half the group's net fixed asset value.
Another attraction is that the group has caught the attention of activist hedge fund Crystal Amber and has been talked about as a potential bid target. Consolidation is ongoing in this sector; a few years ago, US giant Enterprise Rent-a-Car bought UK independent commercial vehicle hire firm Burnt Tree. A similar deal for Northgate isn't too hard to imagine, especially as it has scale in two major European markets, the UK and Spain.
The shares currently trade on a forecast P/E of 9, with a well covered forecast yield of 4.3%. I think this is attractive and bought some for myself at 419p, in July.
The main risks appear to be macro risks. Although market conditions are fairly stable in both the UK and Spain at the moment, it's hard to be sure how long this will continue. However, on balance I think this is a risk worth taking to gain exposure to the potential upside.
I continue to hold.
BHP Billiton
I recently sold my remaining shares of BHP Billiton (LON:BLT), bringing to an end a disappointing investment. Although the dividends received mean that I walk away with a profit of 1.8%, this is a pretty poor result for a stock I've held since December 2014.
The main lesson here is that I purchased far too early during the mining downcycle. This would have been okay, had I been able to average down as the shares continued to fall (as I did, successfully, with Anglo American).
Unfortunately, I didn't have sufficient cash in my account to be able to repeat this success with BHP. It was painful to watch the stock hit bargain lows of 600-700p and not be able to buy any.
The stock still looks reasonably priced to me, and offers an attractive yield. I'm positive about the potential for the oil and gas business to be spun off or for petroleum profits to rebound, if and when oil prices finally recover.
The imminent arrival of the group's new chairman, Ken MacKenzie, also seems positive to me.
However, on balance I feel that some of this upside potential is already in the price. The stock now trades on a price/book value of about 1.7, with a 2017/18 forecast P/E of 14 and a prospective yield of 4.3%.
Overall, my view here is neutral. I'd be happy to hold the shares in an income portfolio, but am unsure about value. On this basis, I sold my remaining shares to free up cash for another opportunity.
Disclaimer: This article is provided for information only and is not intended as investment advice. Do your own research or seek qualified professional advice before making any trading decisions.