Smart move? Tesco PLC hires Unilever lifer as next CEO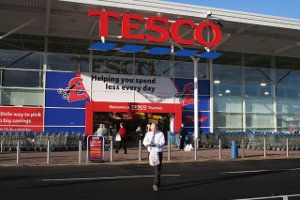 Tesco PLC (LON:TSCO) made waves this week with the appointment of Unilever personal care products supremo Dave Lewis as its new CEO.
The vultures had been circling around Tesco lifer Philip Clarke for some time now, and this week's profit warning was one too many for the firm's board.
Unfortunately for Mr Clarke, his departure was announced one day before a planned party to celebrate his forty years working for the company.
However, Mr Clarke's departure will be sweetened by a multi-million pound severance package, so he should be able to retire a rich man, if he chooses to.
Of more interest to investors is Mr Lewis. What can this lifetime Unilever employee bring to the UK's largest supermarket? Dave Lewis has never worked in retail, but has a reputation of being a turnaround specialist, and has been credited with some notable marketing successes at Unilever.
Personally, I think it's a smart appointment — I reckon that a dose of Unilever values and an outsider's perspective might be just what Tesco needs at this time.
In an article for the Motley Fool earlier this week, I explained exactly how I believe Mr Lewis may be able to rejuvenate Tesco's flagging fortunes — to read the full article, click here.
Disclaimer: This article is provided for information only and is not intended as investment advice. The author may own shares in the companies mentioned in the article. Do your own research or seek qualified professional advice before making any purchase decisions.