Tesco PLC: don't say I didn't warn you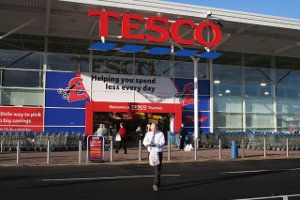 News that Tesco PLC (LON:TSCO) may have overstated its expected first-half profits by as much as £250m (or perhaps more) dominated the news yesterday, leaving the firm's shares hovering around the 200p level.
Without wanting to blow my own trumpet, this was a demise I predicted just one month ago, when I suggested that Tesco's shares could be worth as little as 200p.
Although I didn't predict the company's accounting snafu, I did take the view that historical profit levels were unsustainable, and that declining sales volumes also needed to be factored into the firm's valuations.
Following yesterday's news, I took a fresh look at whether Tesco's shares yet qualify as a buy, in a new article for the Motley Fool, which you can read here.
Disclaimer: This article is provided for information only and is not intended as investment advice. The author may own shares in the companies mentioned in the article. Do your own research or seek qualified professional advice before making any investment decisions.