Tesco PLC: New profit warning suggests troubles run deep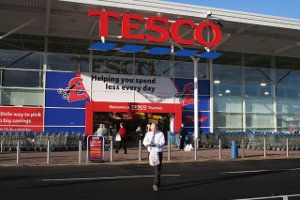 Tesco PLC (LON:TSCO) shares tumbled more than 10% this morning, after the firm unleashed a major profit warning.
Tesco has cut full-year trading profit guidance for this year to a maximum of £1.4bn, around 30% below recent market expectations of £1.8bn – £2.2bn.
That's a staggering 60% less than last year's trading profit. Ouch.
Today's update also suggested that considerable effort was being spent on restructuring the firm's commercial relationships with suppliers, to avoid any risk of the profit overstatement seen earlier this year being repeated.
By implication, things were much worse — and more deep-rooted — than investors may have originally thought.
We won't find out any more about Dave Lewis' plans for turning around the Tesco business until January 8, but in a new article for the Motley Fool this morning, I've taken a closer look at today's Tesco update — and considered what it might mean for shareholders, including a look at the dividend. outlook.
You can read the full article here.
Disclaimer: This article is provided for information only and is not intended as investment advice. The author owns shares in Tesco. Do your own research or seek qualified professional advice before making any investment decisions.