71% Profit In Four Months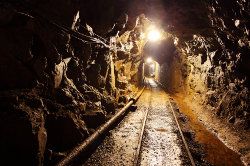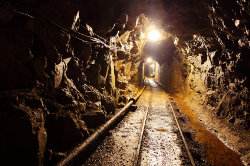 My two mining share suggestions from September 2012 have delivered a 71% gain in four months.
Back in September, I suggested two small-cap mining shares I thought could perform over the coming year, Aquarius Platinum (LSE: AQP) and Goldplat (LSE: GDP).
So far, the pair have delivered a 71% gain, but it's all been a bit one-sided as Aquarius has outperformed even my expectations, while Goldplat has been hit by two of the classic risks that face junior miners.
Here's how things look at the moment:
Aquarius Platinum
Recommendation price (8 September 2012): 36.3p
Current price (15 January 2013): 72p
Gain/Loss: +98%
Goldplat
Recommendation price (21 September 2012): 16p
Current price (15 January 2013): 11.5p
Gain/Loss: -27%
Both companies have had some notable newsflow since September, so let's take a closer look.
Aquarius Platinum
To a large extent, Aquarius was a victim of the wider problems facing the South African platinum mining industry, and in many ways it was less severely affected than its larger peers Anglo American Platinum (Amplats) and Lonmin.
My position was that Aquarius looked a superior bet for a prompt recovery thanks to its prompt action mothballing unprofitable mines, its solid cash balance and its price/tangible book value ratio of just 0.3.
What's more, although it made a loss last year, Aquarius' management was confident that the company would deliver positive cash flow this year, as long as platinum prices remained above $1,300/oz. At the time, platinum was around $1,400/oz and had already bottomed out, in my view.
So far, that's how it's turned out. Platinum prices have stabilised around $1,600/oz, the industrial unrest is over, and to cap it all, Amplats (the world's largest platinum producer) announced today that it would mothball two of its mines in South Africa, helping to reduce platinum production and improve support for the price of the white metal.
Two potential risks
There were only two remaining flies in the ointment:
1. The impact of the ongoing indigenisation implementation plan for the company's Mimosa mine in Zimbabwe.
2. The question mark over whether Aquarius would be required to stump up the money required to complete its purchase of the southern portion of the Booysendale deposit from Northam Platinum.
The indigenisation plan has now been agreed and although Aquarius now owns less of this profitable mine, the deal should remove any further potential for disruption or uncertainty relating to indigenisation — the partial transfer of resource assets to local ownership.
The Booysendale question remains, and such has been the spectacular ramp up of Aquarius' share price in recent weeks, there has been speculation that a different kind of deal may be in the pipeline. Could a merger with Northam be on the cards?
Final thoughts: I am surprised at the scale and rapidity of the recent gains in Aquarius Platinum's share price, and am mindful that the Booysendale acquisition could still result in a cash call by Aquarius that could hit its share price.
If I owned shares in Aquarius (I don't), I might be tempted to sell now for a near-100% profit in four months. If I chose to hold on, then I'd expect some volatility over the next year or so before some stability returns to the industry.
Goldplat
When I originally recommended Goldplat, I believed it had takeover potential — and quite possibly it still does, but the picture isn't quite as rosy as it was back in September.
Firstly, a brief recap: Goldplat has a profitable and well-established gold recovery business (extracting gold from mine tailings, or waste) in Africa, and is currently using the cash flow from this to help establish a new gold mine in Kenya.
Kilimapesa has a JORC-compliant resource estimate of 671,446 oz of gold and production was expected to ramp up this year, providing attractive cash flow that could be used to fund further gold mining opportunities and fund the company's newly-established dividend.
What's gone wrong?
What's happened has been slightly different. The Kenyan government has obviously been looking around, and has seen that Zimbabwe's natural resource indigenisation programme is having some success (just look at what's happened to Aquarius Platinum!).
In its AGM statement in October, Goldplat revealed that the Kenyan government was changing the law to mandate a 35% local equity participation in mining licences. Debate as to whether this will apply retrospectively to Goldplat's mining licence at Kilimapesa is still ongoing — but I wouldn't bet against it. The problem with miners is that they can't switch jurisdictions — if the goalposts move, they have to try and make a profit anyway.
What's more, Goldplat's January 11 trading statement said:
Plant expansion at Kilimapesa Gold Mine in Kenya delayed due to uncertainties in Kenya's mining legislation and operational difficulties at the mine.
It turns out that the expansion programme at Kilimapesa Gold Mine has been suspended until the outcome of the indigenisation negotiations becomes clear. However, this has resulted in increased operational costs at the mine, which will lose money during H1 2013, according to Goldplat.
Although Goldplat's management are keen to reassure shareholders that "the improved results from the gold recovery operations are expected to cover the losses at Kilimapesa", that isn't really the point, and if it is allowed to continue, it will simply weaken the whole business in the longer term.
Final thoughts
If I owned shares in Goldplat (I don't), I might hold on until later this year to see if the indigenisation threat can be resolved. However, I would be prepared for a long slog back to profitability — and if this didn't appeal, I would take a loss and sell.
In a few years' time, Goldplat's management (and its shareholders) may end up wishing that their company had stuck to the profitable and safe business of gold recovery, and hadn't decided to try its hand at being a mine development company…
Disclaimer: This article is provided for information only and is not intended as investment advice. Do your own research or seek qualified professional advice before making any purchase decisions.