TomCo Energy Plc: Big Gains For Patient Investors?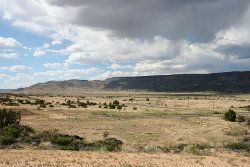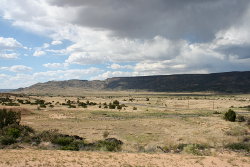 I've completely steered clear of the US shale oil and gas boom over the last few years, and I don't have any small or medium cap exposure to this sector in my portfolio — not least, because I don't really understand the economics or the longevity of the assets.
However, I did recently make a very small investment in a different type of onshore US oil firm, TomCo Energy (TOM.L), which is an oil shale firm (not shale oil!).
What's oil shale?
Oil shale is not the same as shale oil!
Oil shale is rock that contains kerogen, which is organic matter that has been formed over millions of years from decaying vegetation, much like conventional oil. When kerogen is heated without air, it produces petroleum products such as oil and condensate.
Oil shale is usually close to the surface, and the process is more akin to open-cast mining than anything else.
(To avoid confusion, shale or 'tight' oil of the kind that's fuelling the American oil boom also originates from kerogen in shale rocks, but in this case it is much deeper underground and its greater depth, age and pressure means that the kerogen has already turned into oil and gas. The challenge here is to extract the oil from many small pockets in the rock, and this is where horizontal drilling and fracking are involved.)
Back to TomCo…
The US is home to much to most of the world's oil shale reserves. According to TomCo, 2.1 trillion of a potential 2.8 trillion barrels of oil in place are located in the US, and 1.5 trillion of these are located in Utah, Colorado and Wyoming.
TomCo has a lease on a 2.919 acres in Uintah County, Utah, including the 1,200 acre Holliday Block, which contains 126 million barrels of oil in surface mineable, JORC-compliant measured resource. To provide some idea of the scale of the mining involved, TomCo estimates that each ton of shale contains 21 gallons of oil. The firm's leases run to 2024 and it has a 100% interest in the block.
So far, nothing special. Certainly not something I'd invest in. However, 15 miles away from TomCo's Holliday Block lies Seep Ridge, which is home to a very similar 119m bbl oil resource belonging to a company called Red Leaf, which owns the licence for a new process for extracting oil from oil shale.
Clean & effective?
The problem, up until now, is that there have only been two options for extracting oil from shale:
Mine the shale and then heat it in a facility on the surface. This causes a lot of emissions, requires a lot of water and doesn't produce great quality oil.

Heat it in-situ beneath the surface. This may be a good way of producing oil, but is likely to contaminate the underlying aquifer, it uses a lot of water, and it hasn't been hugely successful in practice.
RedLeaf's method, called EcoShale, is essentially a combination of the best of the two methods I've described above. Essentially, the shale is dug up and then a capsule — a bit like a large underground bunker — is built, and filled with the shale. Heating pipes are run through the capsule, which is covered over with mining waste. Gas burners are then ignited to heat the oil shale in an air-free environment, following which oil and condensate will be released from the rock and can be captured.
You can read more about EcoShale on Red Leaf's website and in the latest TomCo presentation.
Once the shale is spent, it can be left in place within the capsule, which should, theoretically, contain any pollution risk.
Will it work?
The best indicator I have that this process might work is that French supermajor Total has invested in Red Leaf, and is backing the development of Red Leaf's existing surface-mineable assets by paying up to 80% of the first $400m spent. This equates to $320m, for which Total will get a 50% interest in Red Leaf's Utah assets.
Total also invested $25m as part of a $100m fundraising carried out by Red Leaf in 2012, in which TomCo also invested $5m.
Given that Total reported net income of more than €10bn last year, $345m is not a huge commitment, but it's not quite pocket change, either. The firm must believe that EcoShale has sufficient potential to be worth a punt.
Do the numbers add up?
At this point, it would probably be a good idea for me to remind you that TomCo is a tiny company, with a £20m market cap, no income, and no other major assets. If this doesn't work, it's all over, and the firm's shares will be worthless.
Despite this risk, the numbers are quite attractive.
TomCo has signed a development JV with Red Leaf, and its game plan is to wait for Red Leaf to successfully bring the EcoShale technology into production, and then replicate Red Leaf's setup on the Holliday Block, which should enable it to build a 9,800 bopd production facility with a mine life of around 20 years.
TomCo's current valuation implies a value of around $0.25/boe, whereas Total's investment in Red Leaf values its similar assets at $5.38/boe. For a wider comparison, TomCo claims that the Junior North American unconventional oil sector is valued at around $1.57/boe.
TomCo believes that capex of $263m would be required to build a 9,800 bopd facility, with opex of around $37/bbl, and claims that an oil price of $50/bbl would be enough for it to break even on cash flow.
Obviously TomCo would face some funding difficulties of its own, but if Red Leaf succeeds then it seems reasonable to expect that TomCo would be able to find a financing partner who would be willing to back the project — although without the technology access enjoyed by Total. TomCo might also be able to sell its stake in Red Leaf to raise some funds.
What next?
TomCo is busy trying to get all the necessary permitting in place to start production, and it's also trying to upgrade its JORC compliant resource to a JORC compliant ore reserve. This is being hampered by late delivery of updated capex and opex estimates for the EcoShale process from Red Leaf, which were expected by the end of Q1 2013.
When Red Leaf finally provides the figures,TomCo shares could react well, if the numbers are not significantly higher than previous estimates.
That aside, Red Leaf is planning to construct an Early Production System — the first large scale EcoShale capsule — towards the end of this year, with first oil expected in 2014. If that goes well, then it will give TomCo's prospects a major uplift, always assuming that the numbers add up and funding can be found.
How much is TomCo worth?
This is a high-risk situation, but a crude way of valuing TomCo would be to value its 126m barrels at $1.50/boe, roughly in line with the wider US junior unconventional sector. This would give TomCo a valuation of $189m. Assuming that TomCo has to farm out a 50% interest in the Holliday Block to raise the funds needed to develop it, that leaves us with a valuation of $94.5m, or 3.2p, more than 3 times the current 1p share price.
If Red Leaf demonstrates the large-scale commercial viability of the EcoShale process and costs are broadly in line with expectations, then TomCo's valuation would be many times higher than this, assuming the price of oil stays high – say $85/bbl or more.
TomCo's share price is likely to languish for some time yet, as not concrete progress is likely until next year at the earliest.
If you're interested in a more detailed analysis and valuation of TomCo, then broker Fox-Davies Capital produced an updated report in June, which can be found on Tomco's website here — but do bear in mind that FDC is TomCo's house broker and Nomad.
Disclaimer: This article is provided for information only and is not intended as investment advice. The author may own shares in the companies mentioned in the article. Do your own research or seek qualified professional advice before making any purchase decisions.