TomCo Energy Plc Update Lifts Stock Ahead Of Key Permit News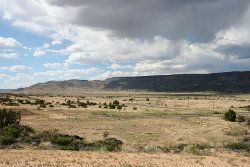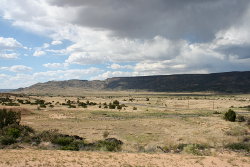 TomCo Energy Plc (LON:TOM) is up 22% so far this year, and has risen a whopping 51% since I first wrote about the stock in early July, which just goes to show how volatile micro cap natural resources stocks can be!
The firm released a positive update today and closed modestly higher, but I expect to see a much bigger movement in the firm's share price in the next month or so, when a key permitting decision is due for TomCo's JV partner and direct peer, Red Leaf Resources.
Today's update from TomCo confirmed that it has been granted a Small Mine Permit by the Utah Division of Oil, Gas and Mining to carry out trial mining next year. In addition, work on its Large Mine Permit application is progressing well, with its submission to the Utah Division of Oil, Gas and Mining expected before year end.
The update also said that TomCo has begun drilling to gather the data required for its application for a ground water discharge permit. This is a key permit, which if refused, could derail the whole project. TomCo's drilling is expected to take a month to complete and the results are not expected before the end of the year.
However, we should get an insight into what to expect at the end of this month or perhaps in October. The Utah Division of Water Quality issued a draft ground water discharge permit to Red Leaf Resources in August and is currently soliciting public comments on its application (full details here).
The deadline for comments is September 27, so at some point after this, we should find out whether the permit will be confirmed, withdrawn or have conditions imposed on it. The outcome of this decision is likely to be predictive for TomCo, as the two companies' licence areas are very similar and almost adjacent, and both companies are applying to use the same EcoShale technology and generate similar types of discharge.
Watch out for any news or sudden share price movements later this month — it's unclear (to me) when the outcome of the Red Leaf permit will be known, but information may leak gradually into the UK market as a decision nears.
Disclaimer: This article is provided for information only and is not intended as investment advice. The author may own shares in the companies mentioned in the article. Do your own research or seek qualified professional advice before making any purchase decisions.