Trap Oil Drilling Update: Magnolia's A Dry Hole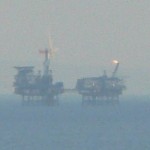 As I mentioned recently, Trap Oil Group (LON:TRAP) has a busy drilling schedule this year, with three wells drilled or underway at present.
This morning, Trap Oil announced that the Magnolia well reached target depth but had not found any significant hydrocarbons and would be plugged and abandoned.
The failure of Magnolia leaves the company with a 50% hit rate so far this year, after its Romeo well did find oil earlier this year. However, Trap's interest in Magnolia was only 10%  of a targeted mean gross prospect of 20mmboe, and geological risk was expected to be high, so this isn't a massive disappointment.
Far more important will be the result of the Scotney well, which is targeting a mean prospective resource of 57mmboe, and in which Trap has a 12.5% interest. The geological risk of this prospect is thought to be lower than for Magnolia and the chance of success is estimated at 32%.
Trap announced the start of operations at Scotney on the 18 February and said that well operations would take 36 days in a dry hole case, meaning that we may hear something by the end of March.
UPDATE 25/03/2013: Trap announced today that drilling of Scotney is 24 days behind schedule due to weather and operational delays, so it will be mid-late April before any results are announced. Although weather delays aren't unusual in the North Sea, the company does seem to have been slow to announce the holdup.
Trap's share price will no doubt dip today, but although disappointing, the failure of Magnolia isn't a big deal, given the larger prospects in the pipeline.
Disclosure: Roland owns shares in Trap Oil Group.
Disclaimer: This article is provided for information only and is not intended as investment advice. Do your own research or seek qualified professional advice before making any purchase decisions.