Trap Oil Group PLC founders abandon ship: should shareholders flee or rejoice?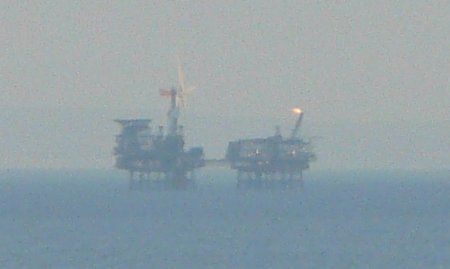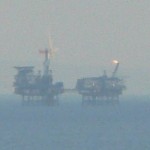 Update 02/09/2014: I noticed some heavy buying today in TRAP stock today, and sure enough, just after the market closed an RNS popped up revealing that Peter Gyllenhammar has increased his stake in Trapoil by another 2% to 18.6%.
Mr Gyllenhammar clearly has a plan, and with private equity becoming increasingly active in the North Sea, I wonder how long we'll have to wait to find out more.
—
I suppose it had to come, eventually: after seven years of frustrated ambitions and, more recently, virtually nothing in the way of accomplishments, CEO Mark Groves Gidney and COO Paul Collins, two of the founders of Trap Oil Group PLC (LON:TRAP), have announced their departure, in a new corporate update.
Today's news release raised more questions than answers: Trapoil is going to:
"reduce operating costs to the minimum in order to maintain the Company's existing assets alongside seeking to maximise returns from these assets."
In other words, Trapoil appears to be entering run-off mode, but whereas such a statement would normally mean curtains for most cash-starved small caps, Trapoil is slightly different — at the end of last year, it had £16.4m in cash, with no material commitments except for the firm's share of ongoing costs at producing asset, Athena.
Trapoil also has 4,084,198 shares in IGas Energy PLC, which are worth about £4.25m at today's prices, meaning that the firm has total current assets of just over £20m — in excess of its £18.4m market cap.
In addition to this, Trapoil has a number of North Sea licences that could be of interest to other small-medium operators wanting to build out their acreage.
Enter Peter Gyllenhammar
The other reason Trapoil is different to most other small cap oil explorers is that all of the changes we've seen this year — the boardroom purge, the cost cutting and the new attention to finding a strategy — have happened since noted activist investor Peter Gyllenhammar took a stake in Trapoil.
Mr Gyllenhammar's most recent purchase of Trap shares was in July, taking his stake in the firm to 16%. It seems reasonable to assume that:
He is the driving force behind the changes we are seeing (and the end of the gravytrain for non-value adding members of Trapoil's board);
Gyllenhammar has a plan to extract value from Trapoil, as his stake is currently underwater, by my reckoning.
The only question is what will happen next? The facts, as I see them, are:
Trapoil is currently trading below its net asset value, with no debt
The main sources of cash leakage from the firm — its expensive founder board executives — have now been removed, along with an unused debt facility. The combination is expected to save £1m per year.
Trapoil has a strong activist investor on board who will be keen to find a way of turning this investment into a profit, now he has (I suspect) effectively taken control of the firm.
I intend to continue to hold my long-standing long position in Trapoil, although I suspect the share price may continue to suffer until some evidence of value realisation — perhaps assets sales and a cash return to shareholders — starts to materialise.
Disclaimer: This article is provided for information only and is not intended as investment advice. The author may own shares in the companies mentioned in the article. Do your own research or seek qualified professional advice before making any purchase decisions.