Trap Oil Group PLC: It's All About The Money, Money, Money...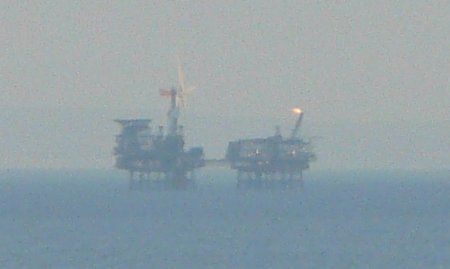 Trap Oil Group PLC (LON:TRAP) published its half-yearly results this morning, giving shareholders like me the chance to see whether the firm's promised positive cash flow has resulted in a rising cash balance.
Financial review
Trap reported positive net cash flow of £3.8m for the period, resulting in the firm's cash balance rising to £13.1m (£9.3m 30 Dec 2012). Trapoil's working capital position has also improved, with inventories of unsold oil worth £2m and net near-term receivables of a further £2m.
The end result is that 5.8p of Trap's 10.7p share price is covered by cash, and the company also trades below its book value, even if you ignore intangible licence and exploration assets. Include the intangibles, and Trap shares currently trade at just 43% of book value!
Trapoil's Athena-backed funding facility remains unused, but the amount available has fallen from $20m to $17.2m, reflecting the depletion of Athena's reserves.
Trapoil will also shortly have a $7.5m stake in UK shale gas favourite IGas Energy, once the disposal of its Knockinnon and Lybster assets is complete. I still think this was a good deal, especially as Trapoil reported today that production from Lybster is currently shut-in, due to excessive waxing.
Operational progress?
On the operational front, it's more of a mixed bag. Trap has been approved as operator of Orchid, and has approvals pending for Surprise and Trent East. However, while approval is likely, this progress only serves to highlight the underlying problem — Trapoil doesn't have the kind of money involved to develop these assets single-handed.
Today's report makes multiple references to the restricted availability of risk capital at present, and there's no doubt this is a stumbling block that's preventing the firm making concrete plans for its 2014/15 drilling programme. Trapoil is hoping to find a partner that will be interested in backing an appraisal programme of all three of its key development assets (Trent East, Orchid and Surprise), but as yet, this hasn't happened.
Assume some funding is forthcoming, the most likely outcome for 2014 seems to be that Trapoil may drill a single appraisal well on Surprise, which could enable it to test for commercial flow rates. If successful, I would hope that this might trigger further funding opportunities.
Exploration review
In keeping with its business model, Trapoil has a number of carried exploration prospects, some of which should be drilled this year. Crazy Horse, in which Trap has a 5% carried interest and 17% paying interest, is expected to be drilled in 2014, while Niobe may be drilled in 2014 or 2015.
Trap is also hoping for follow-up wells on the Romeo and Brulé discoveries in 2014/15 in order to try and extend their current reserve bases and establish commerciality.
It's not clear to me how much of the above exploration can be funded from Trapoil's existing cash and lending facility, although I would expect that at least some of it would be.
Trapoil confirmed that it will be bidding, along with its new partners, in the forthcoming 28th Seaward Licensing Round, which is due to begin in January 2014. The firm also said that it had relinquished its 50% interest in the Forties A&B licence, due to a lack of "commercially robust drilling features" — this is a bit of a shame, given that it originally paid £1.2m for this licence.
Finally, Trap's long-standing commitment to work with Extract on the development of a proof-of-concept well for North Sea unconventional oil continues. Trap has pledged £1m, and work to build a consortium to fund the well is ongoing. This is real blue-sky stuff, but could one day pay off.
Conclusions
Overall, today's half-yearly report is pretty much what I expected, and confirms that the company is in good shape to survive, but not necessarily to grow.
Athena production is currently down due to problems with one well, but it continues to generate valuable positive cash flow for the firm, and acquiring a stake in Athena was undoubtedly a well-time and well-priced decision, that's given Trap's finances a solid footing many other small-cap firms would envy.
Disclaimer: This article is provided for information only and is not intended as investment advice. The author may own shares in the companies mentioned in the article. Do your own research or seek qualified professional advice before making any purchase decisions.