Vodafone Shareholders: Is Your Verizon Wireless Payout Looking For A Home?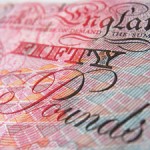 Many column inches and much hot air has been expended on discussing where the $84bn currently being returned to Vodafone Group plc (LON:VOD) shareholders — many of whom are British — will be reinvested.
Other large cap, high-yielding shares from the FTSE 100 seem to be a popular choice, but one share that hasn't been mentioned very much is Vodafone. Indeed, the UK's largest telecoms stock by market capitalisation seems to have been written off somewhat, which I think is a bit unfair.
In my view, reinvesting the proceeds of the Verizon Wireless sale in Vodafone stock has much to recommend it for private shareholders, from both fundamental and portfolio management perspectives.
In a new article for the Motley Fool, I set out the (re)investment case for Vodafone in more detail, and explain why it's one of my preferred options.
Disclaimer: This article is provided for information only and is not intended as investment advice. The author may own shares in the companies mentioned in the article. Do your own research or seek qualified professional advice before making any purchase decisions.