Which oil producer will follow Afren Plc down the pan next?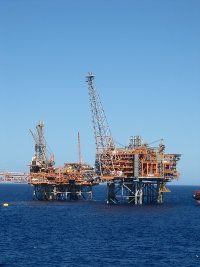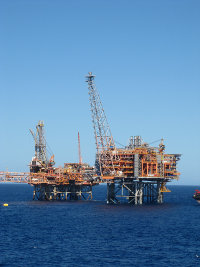 The near-demise of Afren Plc (LON:AFR) caught many investors by surprise, and I have to admit that while I did flag up the risk of a collapse following the firm's admission that it was seeking to delay a $50m bond interest payment, I underestimated the true scale of the problem.
What's more, it should have been obvious — hell, it was obvious, and I missed it.
Even without knowing that the yield on Afren bonds had risen from 6% last July to 35%, the signs were there in Afren's Q3 cash flow statement. Operating cash flow was being wholly absorbed by capex — without any spare capacity to repay or service debt. This was okay while oil prices remained high, but as oil prices started to fall, it should have been obvious to me back in December that Afren's largely unhedged oil sales would cause cash flow to be crushed, triggering a liquidity crunch for the firm. (In my defence, it was the start of December, when oil was still $70 per barrel — I underestimated that decline, too…)
In the light of this realisation, I decided that I should take a more critical look at the finances of four other popular UK-listed small/mid-cap oil producers, to see if any of them were at risk of an Afren-style collapse.
I broke down the resulting analysis into two articles, which were published on the Motley Fool UK website.
The first, featuring Gulf Keystone Petroleum Limited (LON:GKP) and Genel Energy PLC (LON:GENL), can be read here.
The second article, which looked at Premier Oil PLC (LON:PMO) and Enquest Plc (LON:ENQ) can be found here.
These four companies may not be the next to fall — there's even talk now that Tullow Oil may breach its convenants.– and in my view, at least one, possibly two of the companies listed above will survive intact
However, I am pretty certain that Afren won't be the last casualty, so it's now more important then ever to scrutinise energy firms' cash flow, capex and debt — how much cash is coming in, are prices hedged, when are repayments due, and will debt convenants be breached in the meantime?
Disclaimer: This article is provided for information only and is not intended as investment advice. The author has no interest in any company mentioned. Do your own research or seek qualified professional advice before making any investment decisions.