Who is getting 4.5% of Victoria Oil & Gas plc revenues, straight off the top?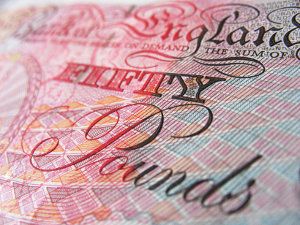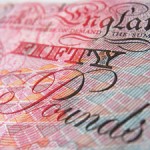 It's a sad fact that directors of AIM resources companies often get rich far more quickly — and reliably — than their shareholders. Victoria Oil & Gas plc (LON:VOG) is far from the worst offender in this regard, but I do think that shareholders might want to ask the firm's board how executive chairman Kevin Foo's 85% pay rise in 2014 was calculated.
Last year — despite Victoria continuing to eat up cash and failing to turn a profit — Mr Foo pocketed a salary of $573,000, an 85% increase on the $310,00 he was paid in 2013.
There's more, too: Mr Foo appears to have provided himself and his family with an amazing lifetime income stream from Logbaba gas production, as I'll explain below.
Foresight pays off
The main related party listed in Victoria's annual report is a company called Cameroon Holdings Limited (CHL). Back in 2009, CHL signed a deal with Logbaba to provide discounted drilling services and a $4m cash advance in exchange for a sliding scale production royalty from Gaz du Cameroun (GDC), Victoria's Cameroon operating company, which would average 4.5% of GDC revenue over the life of the Logbaba project.
Whoever was behind CHL clearly had foresight. One shareholder was PR Marriott Drilling Limited, which owned one third of CHL. In 2011, Marriott sold its 35% share to Victoria for $6.6m, effectively allowing the company to buyback a share of its future revenue. Arguably, a good deal.
However, who owns the remaining 65% of CHL? Well, we don't know for sure, but what we are told is that HJ Resources, "a company owned by a discretionary trust of which Kevin Foo and certain members of his family are potential beneficiaries", is "indirectly a significant shareholder in CHL".
We are also told that "CHL is controlled by another shareholder [note the singular] which owns 65% of CHL". To me, this suggests that HJ Resources could be the beneficial (albeit indirect) owner of 65% of CHL — although I can't be certain of this. This structure, however, would enable Victoria to maintain its position that CHL is not an associate, and thus its earnings do not need to form part of Victoria's accounts.
In other words, while Victoria's shareholders have been diluted repeatedly, and may never receive a dividend, the beneficial owners of CHL are enjoying a non-diluted income from Logbaba gas production that will last for the lifetime of the gas field.
If Mr Foo and his family are among the beneficiaries of this royalty stream, then this is effectively a mechanism to siphon a percentage of Victoria's revenue directly into the pockets of the Foo family, bypassing Victoria's shareholders altogether.
As a result, shareholders in Victoria Oil & Gas might want to question how closely Mr Foo's interests are aligned with their own. Naturally, all of this is above board and has been signed off by the firm's auditors, Deloitte — I am not suggesting that any wrongdoing or deception has taken place.
There's more
In the scheme of things, this is small beer, but I couldn't help noticing that deputy chairman Grant Manheim received a $13,000 cash advance for reimbursable expenses last year.
I can just about accept that Mr Manheim might need to spend $13,000 in places where company credit cards aren't accepted, but it's harder to understand why $12,000 of this advance was still outstanding at the end of the year. This suggests to me that whoever decided on the amount of the advance massively overestimated Mr Manheim's requirements, and has effectively gifted him an interest free, indefinite loan.
Elsewhere, Victoria paid professional fees of $400,000 last year (2013: $800,000, 2012: $1.1m) to Blackwatch Petroleum Services Limited, a firm of upstream oil and gas consultants of which Victoria's chief operating officer, Radwan Hadi, is a director.
They get rich, shareholders don't
As I've said already, I am not suggesting that any wrongdoing or deception has taken place.
I'm simply trying to explain to shareholders, of whom I was one, until recently, that it is much easier to get rich as the director of an AIM company, than as a shareholder.
Disclosure: This article is provided for information only and is not intended as investment advice. The author has no financial interest in Victoria Oil & Gas plc. Do your own research or seek qualified professional advice before making any trading decisions.