Why I'd Sell Gulfsands Petroleum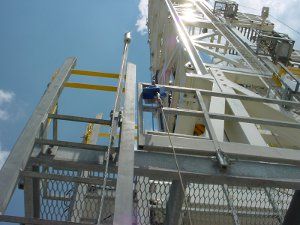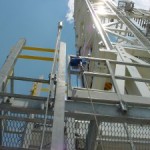 Back in April, I tipped Syrian oil producer Gulfsands Petroleum (LSE: GPX) as a potential recovery play in an article for the Motley Fool.
By May, the company's share price had fallen even further and it looked like a good buy to me — but that situation has now changed, as I'll explain.
If you're not familiar with this share, Gulfsands is basically a UK-listed oil company with a big producing asset in Syria, in which it has partnered with the Syrian state oil company, General Petroleum Company (GPC).
The story
EU sanctions against Syria forced Gulfsands to withdraw from Syria in January 2012, but it seemed well-positioned to weather the storm, with $125m of cash and $25m owed to it by GPC.
Not surprisingly, Gulfsands' share price took a major dive when the troubles started in Syria, falling from around 200p at the end of 2011 to around 99p in May. At this point, it looked as though once the unrest in Syria had been sorted out, sanctions would be lifted and the share price would rocket straight back up again.
Civil war
Since then, of course, Syria has descended into civil war. At one point Gulfsands' share price dropped to 85p, but when the opposition fighters entered Damascus, and the world's press started talking about an endgame, the share price shot up to around 122p.
The trouble is that there are all kinds of endgame — and not all of them are going to enable a western oil company to pick up where it left off in Syria.
Indeed, while I wasn't necessarily a big fan of NATO's decision to get involved in Libya last year, it's beginning to seem more attractive than the alternative outcome that's being played out in Syria, where the west has stood back and watched.
Why I'd Sell
My view on Gulfsands Petroleum has changed and I no longer believe that the shares offer an attractive trade, because I'm beginning to feel that the level of investment risk is increasing, to the point of pure speculation.
The hope that Russia and China would use their influence with the Assad regime to help bring about an orderly leadership transition has faded, and the Syrian opposition is fragmented and without clear leadership — it seems that individual units will fight for whoever offers them money (or food and weapons) on a near-daily basis.
What's more, experienced Islamic militia with links to Al Qaeda are increasingly playing a role in the fighting, and Syria's relationship with Iran — virtually its only remaining ally — is also not attractive.
I've also been disappointed that while paying lip service to the idea of building a non-Syrian business in 2012, Gulfsands' management haven't actually done anything about it — despite having plenty of cash.
A profitable exit
Anyone who bought Gulfsands shares in May will have made a 20%+ profit in under three months. By selling now, you can get rid of a risky investment that is becoming pure speculation.
If you've got a position (or an opinion!) on GPX, then leave a comment below and let me know what you think.