Why I've bought more shares in IndigoVision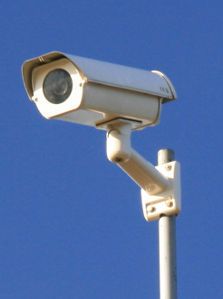 Disclosure: I own shares of IndigoVision Group.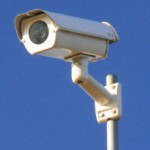 Video security system specialist IndigoVision Group released its 2015 results today.
IndigoVision shares have fallen by 25% since my original purchase, thanks to the firm reporting a first-half operating loss. There was then a second profit warning in December, due to the H2 upturn being smaller than had been originally hoped for.
You can see the numbers I used to back my original purchase in this post. Reading back, I'm still comfortable with the decision, albeit I bought too early (as usual). Today's results have done nothing to dent my confidence that some kind of recovery is likely. IndigoVision has cut costs and returned to profit in H2. The firm also announced a surprise 2.5p final dividend.
IndigoVision's balance sheet also remains very strong. The group ended the year with net cash of $2.76m and no debt. Despite this strength and an improving outlook, the stock now trades below book value. That's why I decided to buy more shares today.
Deep value?
I'm becoming increasingly interested in balance sheets and perhaps cash flow only to value compoanies. This ties in nicely with traditional deep value investing techniques, as epitomised by Ben Grahama's net-net approach.
After looking at IndigoVision's results today and assuring myself that the company still appears to have a competitive product in a healthy marketplace, I turned to the balance sheet. How much is IndigoVision worth?
Two possible measures are the net tangible asset value (NTAV) and the net-net working capital, Ben Graham's preferred measure. This is calculated by subtracting total liabilities from current assets. Fixed assets, which are generally very illiquid, are ignored.
It's very hard to find quality companies that trade below their net-net value, but it can be interesting when you do. Here's how IndigoVision's numbers stack up (figures as of 3 March 2016):
Share price: 172p
NTAV: 217p per share
Net-net working capital: 159p
IndigoVision now reports in USD, so I've used today's exchange rate of $0.71:£1.
Small-cap expert Paul Scott rightly points out that the deferred tax asset of $4.9m should perhaps also be ignored. On this basis, NTAV works out at 172p — the current share price. IndigoVision isn't quite a net-net stock, but it's not far off.
All in all, IndigoVision's current valuation appears to attach very little value to the firm's current and future business. This seems a bit harsh to me. I've averaged down and continue to hold.
Disclaimer: This article represents the author's personal opinion only and is not intended as investment advice. Do your own research or seek qualified professional advice before making any trading decisions.