Why I've sold my Laura Ashley shares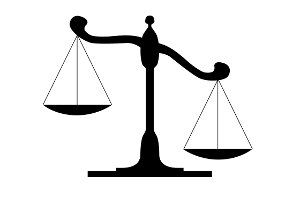 Disclosure: I do not own shares in any company mentioned in this article.
I sold my Laura Ashley (ALY.L) shares last week for a loss of about 20%, after costs and dividends.
While I don't think there's anything wrong with the business, I've become unsure about the outlook for retailers. I also wanted to free up some cash for a new opportunity I'm researching.
Retail outlook uncertain?
Last week's surprise profit warning from Portmeirion — a luxury home and tableware firm — was discouraging. Portmeirion reported an unexpected downturn in sales in Asia and said the UK market was lacklustre.
Closer to home, John Lewis is also said to have seen a slowdown in sales growth since the referendum. A number of retailers have issued disappointing results recently, and earnings visibility seems poor.
Laura Ashley's growth hopes are pinned on Asia, while the group depends on a robust UK performance for the majority of its profit and turnover. I'm concerned there may be some read across.
Could the dividend come under pressure?
Laura Ashley's big attraction is its strong free cash flow and massive dividend yield — 9% at present. But dividend cover is only about 1.2, so if earnings fall this payout could come under pressure.
Since the group took out a mortgage on its new Asian HQ in Singapore, it no longer has a large net cash balance to fall back on.
No visibility
Another reason for my decision was that we know so little about Laura Ashley's recent trading. The firm's relaxed reporting schedule and the change to its accounting reference dates mean that the latest figures available only cover until 30 January 2016.
The new year-end is 30 June and results are due by the end of August. But the firm hasn't put out a trading statement in the interim. March's second interim results did include a short statement on current trading, but it wasn't very detailed. I've reproduced it here in its entirety:
Trading for the seven weeks to 20 March is down 0.4% on a like-for-like basis.
I could be wrong
I'd like a bit more visibility in such uncertain conditions. That's one of the reasons I sold. But I could be wrong. I certainly don't rate Laura Ashley as a strong sell.
We'll find out whether I was right or wrong to ditch my shares next month, when Laura Ashley publishes accounts for the period from January – June.
Disclaimer: This article is provided for information only and is not intended as investment advice. Do your own research or seek qualified professional advice before making any trading decisions.