Why I've sold Shoe Zone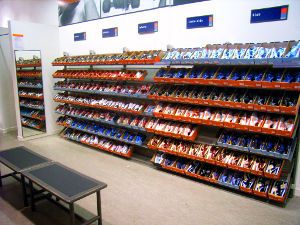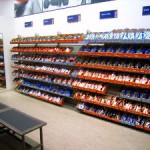 Disclosure: I have no financial interest in the companies mentioned in this article.
Having commented positively on Shoe Zone's recent year-end trading update, I've now sold the shares. After costs and including dividends, I've banked an 18% profit in five months.
There were several reasons for my decisions to sell.
1. Limited upside
Although Shoe Zone is a cash generative and profitable business, I'm not sure how much upside there really is. The group's store network is already quite large and now is being right-sized and optimised, rather than expanded.
The shares have gained around 15% since my purchase and started to look more fairly valued, in my view, especially as broker forecasts have been moving steadily lower.
Shoe Zone now trades on a 2015 forecast P/E of 13.3, falling to 11.3 in 2016. That seems about right to me.
2. Director sales
My feeling that the stock is now fully priced was confirmed by the recent director sales. Founding brothers Anthony and Charles Smith (CEO and COO respectively) sold nearly 2.5m shares. This netted them £4.74m and took their combined holdings down to just a fraction over 50%.
In other words, they sold as many shares as possible without losing control of the company. That feels a little bit like having the Smiths are having their cake and eating it. As a small shareholder, I'm not entirely comfortable with this.
3. Better buys elsewhere?
My final reason for selling was to free up some cash to make some other stock purchases. I have my eye on a share I believe could have much more upside potential than Shoe Zone.
I also want to average down on one of my battered commodity stocks.
Of which more shortly…
Disclaimer: This article is provided for information only and is not intended as investment advice. Do your own research or seek qualified professional advice before making any trading decisions.