Will I see 50% upside from Home Retail Group?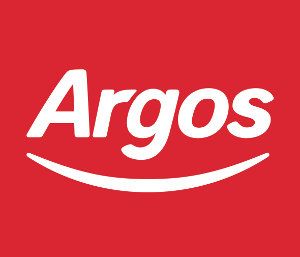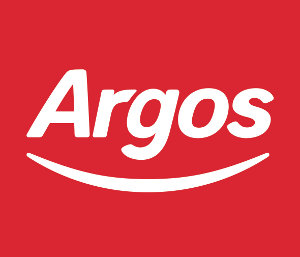 Disclosure: I own shares in Home Retail Group.
In my recent post covering the sale of Shoe Zone from my portfolio, I mentioned that I had another UK retail stock in mind.
That company is Home Retail Group.
I've recently added some Home Retail stock to the portfolio. This is an old-fashioned value investment, in my view.
Here's why.
Home Retail could be a PYAD stock
Long-time Motley Fool readers may remember the PYAD — Price, Yield, Asset, Debt — value investment model favoured by contributor Stephen Bland.
Here's a concise summary of the PYAD selection criteria:
PYAD stands for a low P/E ratio (a maximum of two-thirds' that of the market), with a healthy yield 50% above the market, a good asset base (with a price-to-book value, PTBV, under 1) and ideally no debt (and preferably with net cash).
You can find Stephen's original and more detailed description of how he selects PYAD stocks here.
Home Retail isn't 100% PYAD, but in my view it ticks most of the boxes.
Price: The shares trade on 8 times trailing earnings and 10 times forecast earnings. That's less than two-thirds of the FTSE 250 average P/E of 16.
Home Retail shares also trade on a PE10 of 5.1, another traditional value indicator.
Yield: Home's trailing yield is 50% above the FTSE 250 average of 2.4%. It's not quite 50% above the forecast average of 2.8%, but I can live with that given the stock's other attractions. One slight downside is that heavy investment in the Argos turnaround means that cash flow will be negative this year, so the dividend will be coming out of net cash.
Assets: More on this below — this is where it gets interesting. Home Retail trades at just 0.3 times its book value and at around 0.95 times its tangible book value. That's not a huge discount but when you look at the numbers more closely, the situation improves.
Debt: None. Net cash of £193m at the time of the latest accounts. Home has had net cash since at least 2010. Along with asset backing, this is a major appeal.
How much are Homebase and Argos worth?
Home Retail group runs its own financial services business and has net cash. The group could readily convert its loan book to cash, if it chooses, making it almost a cash equivalent.
This means that Homebase and Argos are currently valued at almost zero:
Financial services assets: £589m;
Net cash: £193m
Net cash + financial services assets = £782m
Home's market cap is currently just £841m, implying a valuation for Argos and Homebase of just £59m.
To put this in context, here's an overview of how Homebase and Argos have performed over the last twelve months:
Argos TTM sales: £4,070m
Argos TTM operating profit: £123.6m
Homebase TTM sales: £1,461m
Homebase TTM operating profit: £26.3m
Based on the performance of Argos and Homebase over the trailing twelve month (TTM) period, these figures, which were taken from the group's latest accounts, suggest that you can buy about £150m of operating profit for less than £100m of market cap.
That doesn't seem right to me. I don't believe that both of these retail chains are complete basket cases, which is what the price implies.
Although Home's net cash is expected to fall this year, as are profits at Argos, I think that a valuation of under £100m for Homebase and Argos is simply too cheap.
A catalyst?
There's no doubt that Homebase plays second fiddle to B&Q and Screwfix. Similarly, Argos needs to complete the update of its store estate and prove the worth of its significant investment in its new same-day delivery service. Argos also needs to prove it can maintain/improve its competitiveness in electricals.
Those are all jobs that are currently underway. They could be a gradual catalyst for a re-rating, but another possibility is a bid for all or part of Home Retail Group.
Stories have appeared in various newspapers recently regarding the possibility of a private equity bid for Home Retail. Several permutations have been rumoured. Nothing is likely to happen until after Christmas, but the situation does seem to offer some opportunity for value-minded bidders, in my opinion.
My initial price target is 150p.
Disclaimer: This article is provided for information only and is not intended as investment advice. Do your own research or seek qualified professional advice before making any trading decisions.