Will IndigoVision stay true to form and rebound?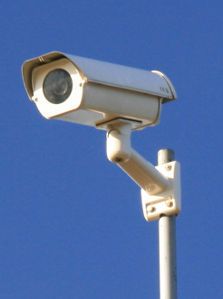 Disclosure: I have no financial interest in any of the companies mentioned but intend to buy shares in IndigoVision within a few days of the publication date of this article.
Small cap IP video security specialist IndigoVision has a history of inconsistent performance, which appears to be due to the lumpy nature of its orders.
This is a fairly common problem with small caps, but means that the firm appears to veer between profit growth and profit warnings with some regularity.
While frustrating for long-term shareholders, this does appear to present an opportunity for value investors. Indigovision has a strong balance sheet and has historically generated attractive returns on capital.
Buying when the shares are cheap and waiting for earnings to recover could be a sound strategy.
Is now the time?
I mention this now because IndigoVision's last update to the market was a profit warning. The shares have fallen by 35% so far in 2015 and by 52% over the last year. IndigoVision stock currently trades at a post-2011 low of 230p.
This leaves the shares trading on an attractive historic valuation, given last year's strong results*. Here's the usual extract from my investment spreadsheet, which I populate when reviewing a company with a view to adding to or selling from my value portfolio:
| | | | | | | | | | | | |
| --- | --- | --- | --- | --- | --- | --- | --- | --- | --- | --- | --- |
| TTM P/E | TTM P/FCF | TTM yield | PE10 | P/B | P/TB | P/S | Current Ratio | Dividend cover | FCF dividend cover | Cash interest cover | Net gearing |
| 8.40 | 10.40 | 3.30% | 15.2 | 0.9 | 0.91 | 0.35 | 2.4 | 3.5 | 1.8 | 1109 | -10.20% |
*IndigoVision reported results over 17 months in 2014, in order to move its accounting year-end to 31 December from 31 July previously. To get 12-month figures, I've crudely normalised last year's earnings and free cash flow by multiplying the reported figures by 12/17.
In keeping with my increasingly quantitative approach to investing, I am placing a lot of emphasis on the historical numbers. After all, nothing fundamental has changed in the business, so there is no real reason to think that this level of earnings cannot be regained.
Historic growth and forecast earnings?
I don't completely ignore the outlook for a stock or its past performance. Here's how things stand at present (30/06/15) for IndigoVision:
| | | | | |
| --- | --- | --- | --- | --- |
| Fwd P/E | Fwd yield | 5-yr average ROCE | 10yr eps growth | 10-yr divi growth |
| 12.1 | 2.75% | 13.80% | 0.40% | 6.20% |
You can see that while long-term return on capital employed (ROCE) and dividend growth are strong, earnings per share growth is not. However, due to my (hopefully) well-timed entry at a low point in IndigoVision's cycle, this may not be an issue.
What about the story?
I'm not a purely quantitative investor.
My investment spreadsheet also contains a section of note, where I provide note down the context and my moderately subjective interpretation of the figures above, plus my investment decision.
I ensure that I have a general idea of what a company does and any obvious problems or opportunities it faces. In IndigoVision's case, I like that its revenues are widely distributed across a global customer base in many industries.
I also see the merit in its video over IP (Internet Protocol) approach, which (for non-techies) means that everything is digital and can be integrated with the firm's powerful analytics and management software. InidigoVision's products can operate over any standard data or mobile broadband network, making connecting up remote locations a doddle, I'd imagine.
However, I try not to predict the future in too much detail. This is a pastime for growth investors, in my view.
I prefer the traditional value investing approach of buying a proven good business at a low price, and then waiting for something good to happen.
It's with this in mind that I plan to buy shares in Indigovision in the next day or two. When I do, I'll add details of my holding to my value portfolio.
Disclaimer: This article is provided for information only and is not intended as investment advice. Do your own research or seek qualified professional advice before making any trading decisions.