Will Shell's offer for BG Group trigger a wave of dealmaking?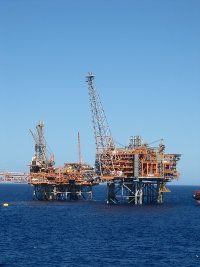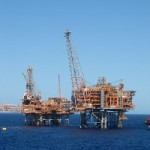 Today's offer by Royal Dutch Shell for BG Group has compelling logic, in my view, and should be a sound move for both firms, albeit one which will take a few years to prove itself.
Shell's expertise and focus on LNG and deepwater drilling is well-mirrored in BG, and Shell CEO Ben van Beurden's record of cost-cutting and asset sales to date suggests to me that he will live up to his promise of $30bn of disposals and $2.5bn per year of sustainable cost savings.
Shell's move to buy BG indicates two things: firstly, Shell's management believes that the oil price will recover in the next eighteen months, and secondly, the firm is increasing its bet on a gasified future.
However, the more interesting question, of course, is what Shell's bold move means for the wider industry. In my view, this deal could well mark the low point in valuations for independent producers with solid assets: inevitably some of those firms who are financially distressed may still fall by the wayside, but solid firms with good prospects may now see a floor placed under their valuations.
That's not to say that the oil price has necessarily bottomed out: it may have, but there could still be a few violent moves lower to come, along with a further period of low prices before the global oversupply problem is addressed.
Staying within the universe of the London Stock Exchange, there are a number of other obvious bid targets: Tullow Oil, Genel Energy, Ophir Energy and perhaps Premier Oil and Gulf Keystone Petroleum — plus of course BP, which could yet become part of the ExxonMobil empire, in my opinion.
In two new article for the Motley Fool today, I took a closer look at some of these possibilities and speculated on what may happen next:
Update 9/4/14: I review Gulf Keystone's 2014 results and show why the firm's position is so much weaker than that of Kurdistan peer Genel Energy. While Genel can wait for an opportunity, Gulf is a forced seller with a challenging debt pile: shareholders are unlikely to do so well, in my view. Click here to read the article.
Whatever happens, I'm pretty sure there will be further consolidation in the oil sector while mid-cap valuations remain so low. What do you think might happen next? Let me know your thoughts in the comments below or @rolandhead on Twitter.
Disclosure: This article is provided for information only and is not intended as investment advice. The author has long positions in Royal Dutch Shell and Genel Energy. Do your own research or seek qualified professional advice before making any trading decisions.