Quality UK dividend portfolio
This page provides an overview of the shareholdings in my model dividend portfolio and its historic performance.
Portfolio key stats:
No. of companies: 20
Median market cap: £1.7bn
5yr average annual dividend growth: 7.4%
Average number years dividend paid: 23
2023 portfolio forecast dividend yield: 5.5%
Portfolio average dividend screen score: 70/100
(Data as of 05/10/2023)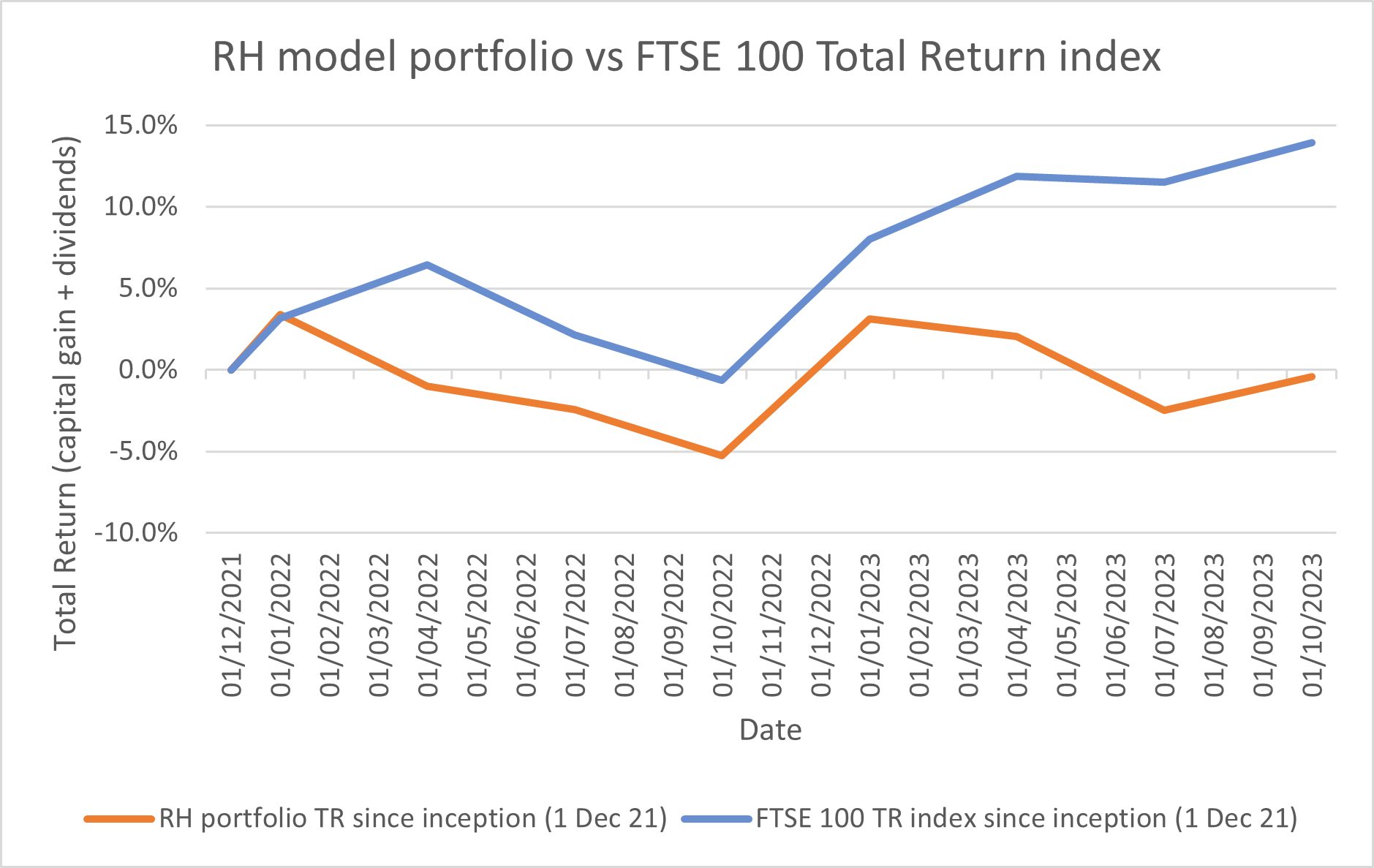 For the avoidance of doubt, the portfolio documented on this site is a model (virtual) portfolio.
I own all of these shares in my personal portfolio, but real-world considerations mean that my personal portfolio is not exactly the same as the model portfolio. For example, I've owned many of these stocks since before I created this model portfolio, so my purchase prices and position sizing are different.
The stocks in this portfolio are selected using my screening system and a sector-based diversification process. You can read about this here.
You can read more about my policy for selling shares and buying new ones for the model portfolio in this piece.
The portfolio is only available to subscribers.
This post is for paying subscribers only