Podcasts: how to value companies + QTX, HL, TUNE & KETL
I've recorded several new podcasts over the last month, covering topics including Hargreaves Lansdown, Quartix, Focusrite, Strix - and the difficult topic of company valuation.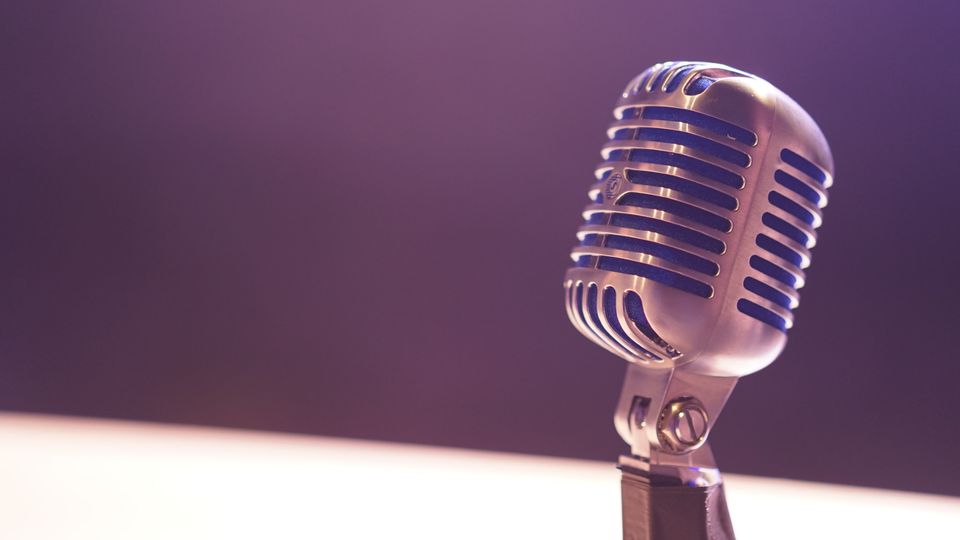 Over the last month or so, I've recorded some new podcasts with my fellow UK private investors Maynard Paton, Mark Simpson, and Bruce Packard.
Some of these podcasts are available through our premium podcast service, but we've also released a number of new free podcasts to give you a taster of how we discuss UK shares and our different approaches to investing.
Here's a roundup of our latest podcasts.
Company valuation: in this Investor's Round Table podcast, Bruce, Maynard, Mark and myself discuss the thorny issue of how we value companies.
Topics covered include our use of price targets (or not!) and how we decide when to sell (free to listen)
If you enjoyed this, we also recorded a short round table on how we learned to analyse financial accounts – including book recommendations and our suggestions for other useful tools and resources. You can listen free here.
Private Investor's Podcast: Quartix Technologies (LON:QTX)
This AIM-listed telematics specialist has been a big faller recently due to some disappointing news.
Shortly before this happened, Maynard and I recorded a Private Investor's Podcast taking an in-depth look at this interesting business, where founder Andrew Walters has recently returned to take control.
We didn't predict the share price crash, but we did discuss some of our concerns, at least one of which has turned out to be a bigger problem than we had thought.
Despite these issues, I'm planning to keep an eye on this stock. Historically, cash generation and dividends have been strong, and the company has benefited from sticky customers and high profit margins.
If Walters can resolve recent problems, then I think Quartix may still have some attractive qualities – and might be a potential takeover target.
Maynard and I discuss all of these topics – and more – in our Quartix podcast, which is available here.
Investor's Round Table: HL, TUNE & KETL
In October's Investor's Round Table, Mark, Bruce, Maynard and I discussed three popular stocks that have all suffered big falls over the last year or two.
Hargreaves Lansdown (LON:HL): this DIY investor fund platform has enjoyed a sudden boost to profits thanks to rising interest rates.
With the shares trading at levels first seen more than 10 years ago, we discuss whether Hargreaves is cheap and if this highly-profitable business can return to growth.
Focusrite (LON:TUNE): this music equipment business was founded by a former Led Zepplin roadie and enjoyed booming sales during the pandemic, as homebound musicians splashed out on new gear.
Sales of these core ranges have now flattened out somewhat, but in theory, the return to live music performances should support the growth of some of the group's other brands.
With Focusrite shares now trading on just 12 times forecast earnings – despite double-digit profit margins – we discuss whether TUNE's share price slump is offering investors a second opportunity to buy into this founder-led business.
Strix (LON:KETL): this AIM-listed firm floated in 2017, but it's been around for much longer and is a global market leader in kettle controls – the device that makes your kettle turn off automatically when it boils.
As we discussed in the IRT podcast, Strix should have been a reliable performer paying healthy dividends. But things haven't quite worked out that way.
Acquisitions, new factories, debt, and slowing economic growth have all combined to cause issues. However, management has now promised a renewed focus on strong cash generation and disciplined spending, so there could be some turnaround potential here.
In the podcast, Mark explains why he bought some KETL stock after its September results and believes the shares may have fallen too far.
You can listen to this Investor's Round Table podcast here.
💡
Podcasts for private investors!
Enjoy in-depth discussions on UK shares with Maynard Paton, Bruce Packard, Mark Simpson and myself.
Full details here ->
---
Disclaimer: This is a personal blog/newsletter and I am not a financial adviser. All content is provided for information and educational purposes only. Nothing I say should be interpreted as investing advice or recommendations.
You should carry out your own research and make your own investing decisions. Investors who are not able to do this should seek qualified financial advice. Reasonable efforts are made to ensure that information provided is correct at the time of publication, but no guarantee is implied or provided. Information can change at any time and past articles are not updated.