Portfolio shares: Polymetal International - why I was wrong and what I'm doing now
Russian gold miner Polymetal International was one of the top fallers on the London market on Thursday. Roland explains why he came to own the shares and what he's going to do next.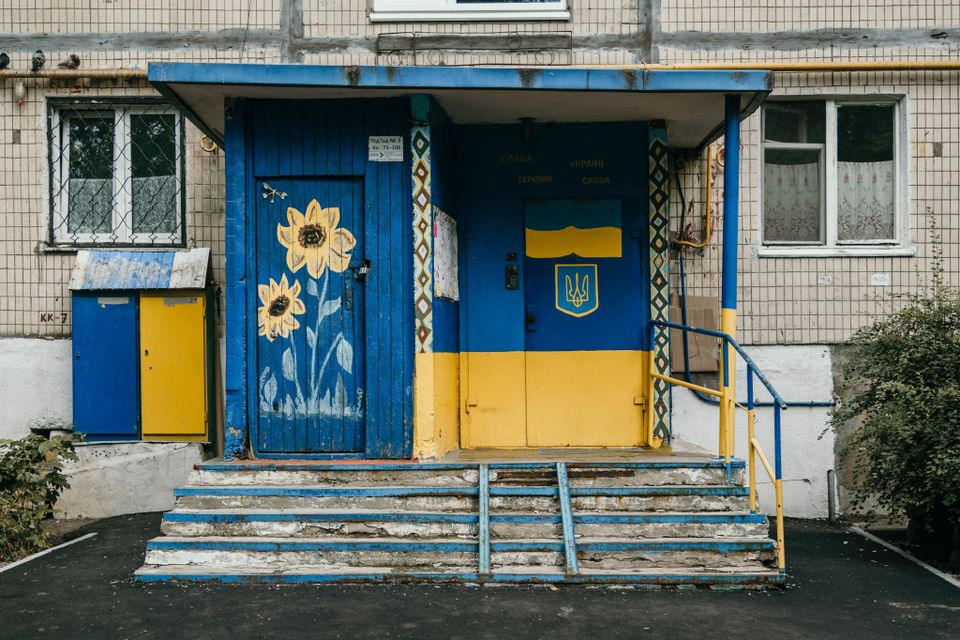 I'm writing this at the end of a dark day for Europe. My thoughts are with the people of Ukraine. The stock market seems less important than usual, but as steward of my own investments, I need to correct a mistake I've made.
In my recent post "How and why I'll sell dividend shares" I covered all the usual scenarios that can arise and cause problems for investments. Profit warnings, dividend cuts and dodgy acquisitions, for example.
I neglected to consider the risks posed by seismic geopolitical events, such as the Russian invasion of Ukraine. I think there were a couple of reasons for this.
In part it was just plain oversight. I was focused on company or sector-specific risk factors. I didn't consider the broader picture.
However, in part I think I felt that I shouldn't really have to consider this kind of risk. After all, this is meant to be a quality income portfolio, not a speculative play.
This leads me to the first serious mistake I've made with the model portfolio.
Disclosure: At the time of publication, Roland owned shares of Polymetal International.
Polymetal International: when gold isn't a safe haven
Readers who have signed up to my free mailing list and viewed my quality dividend model portfolio may know that the model portfolio (and my personal portfolio) includes Russian gold miner Polymetal International (LON: POLY).
Although this is (was?) a FTSE 100 stock, Polymetal shares still closed down by 38% on Thursday. The reason is obvious enough. The company's activities could be severely impacted by western sanctions against Russia.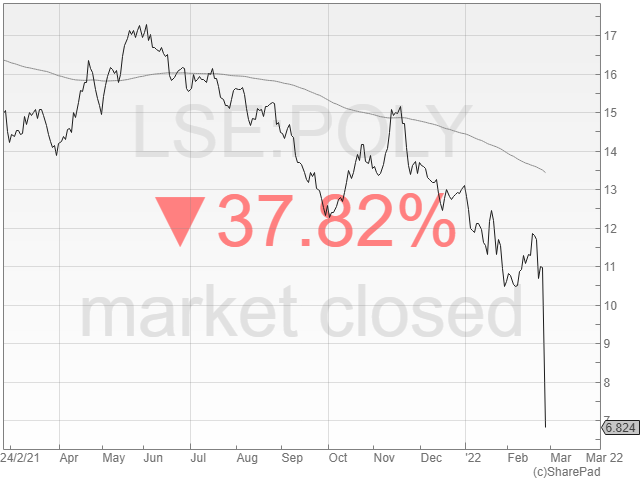 When I added Polymetal International to the model portfolio launch holdings in December, I already owned the stock myself. This was where the mistakes started.
I've generally avoided Russian stocks over the years because it's long been clear that normal rules don't apply in Russia.
However, I made an exception for this gold miner. At the time, Polymetal was one of the top-scoring stocks in my dividend system, with a score of 75/100 and a temptingly high yield.
The company had been listed in London since 2011, paid regular dividends and had low costs and high profit margins. Moreover, Polymetal was a FTSE 100 member and did not seem to have any serious governance concerns.
What I didn't consider was that the Russian political risk I'd carefully avoided for many years would suddenly materialise is the worst possible way. Unfortunately, that's what's happened.
Experience is what you get when things don't go to plan. What I've learned is that I should have stuck to my long-term rule of avoiding Russian stocks. More precisely, I should have codified this rule in my stock selection procedure. That way, I wouldn't have felt free to override it.
Lesson learned. What I need to decide now is whether to keep Polymetal in the model portfolio and my personal holdings or crystallise my losses and move on.
How should I decide?
As a systematic investor, I'm keen to follow the rules. Not following them with Polymetal has already cost me. So I need to try and make the correct decision now.
One approach would be to consider the fundamentals. Polymetal issued an update on Thursday reiterating its 2021 and 2022 guidance and confirming that its operations are unaffected thus far. Reading between the lines, I think the company has already been taking measures to work around the impact of likely sanctions.
It's possible that Polymetal shares are outrageously cheap today. Equally, they might not be. The full impact of enhanced sanctions against Russia is not yet clear. One risk (apart from further share price falls) is that Polymetal might decide to de-list from London and focus on its domestic stock market listing.
Holding onto Polymetal shares might work out well, but systematically, I think it's wrong for me. At this stage, it's impossible for me to assess the risks or even guess at the most likely outcomes.
Keeping this stock in the portfolio would be a gamble. That's clearly incompatible with my quality dividend ethos.
Having reached this conclusion, it's easy to know what to do. I must correct the previous breach of my rules. If I'd followed the rules, I wouldn't own Polymetal shares today. I certainly wouldn't buy them today. So, continuing to hold them is illogical.
My decision: I'm going to sell Polymetal from the model portfolio and my own personal holdings, after this article has been published. The loss will be substantial, although I won't know just how big it might be until after the market opens on Friday 25 February.
I'll update this article with details of the sale.
---
Update 26/02/2022: I sold the model portfolio's shares in Polymetal International for 746.4p on 25/02/2022, representing a loss of 45.6%.
I sold my personal POLY shares at the same time as I made this virtual trade.
---
To make sure you don't miss out on future articles, please hit subscribe to receive all my posts by email and gain access to member-only areas of the site.
I'll be adding a comment facility to this site as soon as I'm able to; I look forward to your feedback over the coming months. In the meantime, you can always reach me on Twitter @rolandhead or by email.
Disclaimer: This is a personal blog. The information provided is for information and interest. Nothing I say should be construed as investing advice or recommendations. The investing approach I discuss relates to the system I use to manage my personal portfolio. It is not intended to be suitable for anyone else.
You should carry out your own research and make your own investing decisions. Investors who are not able to do this should seek qualified financial advice. Reasonable efforts are made to ensure that information provided is correct at the time of publication, but no guarantee is implied or provided. Information can change at any time and past articles are not updated.